Performance Management – Healthcare
Solution For Hospitals & Healthcare Providers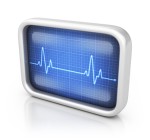 Key Performance Management Processes Enabled
Annual Budget
Rolling Forecast
Long Term Plan
Variance Analysis
Management Reporting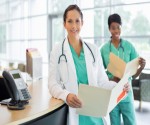 Key Considerations
Our solution can provide significant value if your Current System:

Relies heavily on Excel or similar desktop tools.
Involves high manual effort, is prone to error and limits information visibility across the organization.
Is not driver based and not flexible enough to accommodate changes, e.g. new patient based funding model.
Is outdated, has been outgrown and no longer meets the information needs.
Is outsourced, not always accessible, and you do not have full control over it.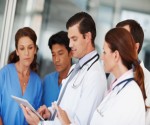 Why this solution?
Unlike other solutions in the market, Canrock's solution includes all of the following:

Prebuilt and easily customizable hospital planning logic.
Supports Ministry of Health (MOH) Chart of Accounts.
Supports various data sources: relational databases, text files, Meditech and other hospital ERPs using best data architecture practices such as intermediary Datamart layer.
Fast performance: Individual department users experience real time response. Less than 2 minutes to recalculate entire hospital forecast (proven for over 600 departments).
Uses Canrock TM1 Toolkit™ that accelerates implementation and simplifies administration. Developed by experienced professionals, Toolkit includes TM1 best practices.
Low cost of total ownership and high return on investment.
More Information
For case studies on our actual healthcare implementations please follow the links below
William Osler Health System
"How To Address Today's Critical Healthcare Financial Challenges Through Analytics"
Joint Presentation by Quinte Healthcare Corporation and Canrock
To request an electronic brochure or to arrange a demonstration of our Healthcare Solution, please email us at info@canrocksolutions.com