Management Team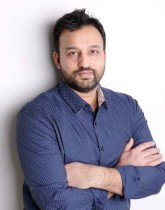 Rip Multani, Partner and Co-Founder
Recognized as an expert in his field, Rip is one of North America's leading Planning and Performance Management Solution Architects and has over 10 years of experience in this industry.
Rip started his career developing his business, accounting and financial skills as part of the Audit practice at Deloitte. He then moved into the consulting line of business where he helped develop the Corporate Performance Management Practice line with a focus on Cognos software, for Deloitte Consulting. His strong academic background, understanding of financial concepts, focus on process improvement combined with his expert model design skills has been integral to his successful design and implementation of financial performance management solutions over the years.
Rip's experience goes across many industries including financial institutions (banking, insurance, and investments), manufacturing, transportation services, technology, communications, retail, etc., and includes successful implementations at regional, national and multi-national Fortune 1000 companies.
Rip is a Chartered Accountant and holds a Master's degree in Accounting (Information Systems) from Brock University.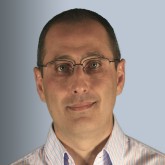 Alex Reznikov, Partner and Co-Founder
Alex is one of the leading Performance Management and Technical Solution Architects in North America with over 12 years of experience in the industry.
As a former Clarity employee, Alex led design and development of Clarity CPM software initial release, and then worked for Microsoft developing their Performance Management solutions. Alex joined Cognos in 2004 where he quickly became the leading Enterprise Planning and Business Intelligence architect delivering solutions to major corporations and government institutions across various industries. Along with his core technical expertise and ability to solve complex business issues with technology, Alex's sense of ownership and commitment to clients has resulted in many successful implementations on a consistent basis irrespective of his role or technology involved.
Alex has a B.B.A in International Banking and Finance from the Moscow Institute of Finance and a Management Accounting (CMA) designation.